Joins the Hypoxi Bulimba Team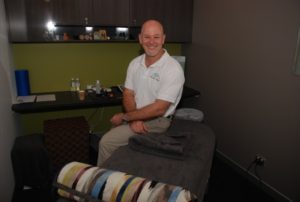 Hypoxi Bulimba are excited to announce that the lovely Matt Baker of Move Well, Be Well is now offering holistic wellness services from the Hypoxi Bulimba Studio.
Matt is a highly trained and experienced Musculoskeltal / Remedial Therapist. who has treated many high profile teams and personnel over the years including; the Australian Track and Field Team, the Brisbane Broncos, the Australian NRL Team, the Australian Bulls Cricket Team, and the Australian Socceroos Football Team.
Matt specializes in holistic treatments for musculoskeletal injuries, body psychotherapy, energy healing, pain management, wellness and dry needling.
We highly encourage you to make a booking to see Matt if you are experiencing overuse injuries, muscular aches or believe you may have postural issues.
Sessions with Matt can be booked online here.