Hypoxi Testimonials
*Individual results may vary
---
Amy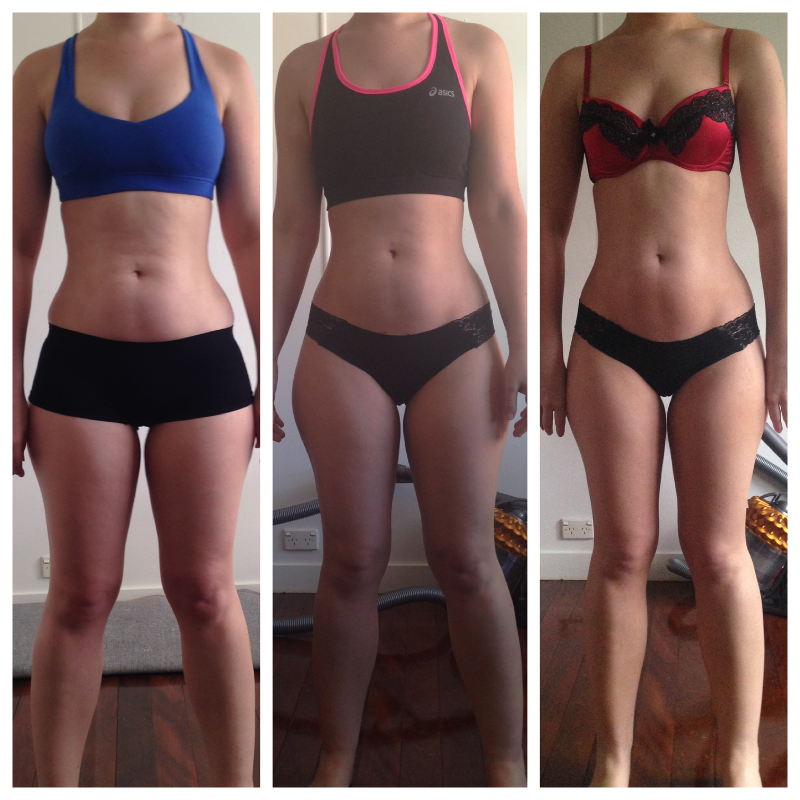 Lost 1.5kg
11.9cms24 sessions
---
Leanne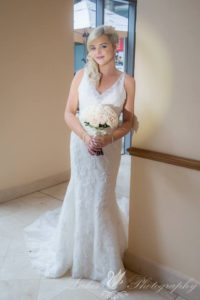 I would like to thank Siobhan and Bec for helping me achieve my wedding body. In under 3 months I dropped approximately 2 dress sizes. I originally purchased a dress which was 2 sizes smaller than I was and I must say I could not have achieved this goal without the help and ongoing support provided by Siobhan and the team at Hypoxi Bulimba.
When I went for my final dress fitting the dress was actually too big and needed to be taken in. That in itself is one of the best feelings experienced by any bride. The team at Hypoxi Bulimba were always willing to motivate me. Particularly Siobhan who gave me the inspiration to keep going.
After trying numerous diets I would highly recommend Hypoxi to anyone wanting to achieve weight loss goals and a more toned physique. Thanks Siobhan and Bec for making me feel amazing. As far as I'm concerned everyone needs Hypoxi in their lives.
---
MISS M, 38
40cm lost
5kg lost
12 sessions
---
MISS S, 27
34.5cm lost
2kg lost
15 sessions
---
MISS L, 26
96cm lost
13kg lost
36 sessions
---
MR M, 41
48.5cm lost
12kg lost
24 sessions
---
SHANNON, 30
15.1cm lost
1.5kg lost
6 sessions
"I was amazed at the results after only 6 sessions in 2 weeks!"
---
MISS L
20.6cm lost
3.4kg lost
12 sessions
---
MISS A
73.3cm lost
12.4kg lost
36 sessions
---
MADDIE, 28 – HYPOXI STUDIO CAIRNS
12cm lost
3kg lost
12 sessions
"HYPOXI-Training not only has helped my lose the 'baby' weight but it's helped my stretch marks decrease in size and depth, it has completely disintegrated my cellulite, and its toned my skin texture"
---
ALEX, 31
31.8cm lost
3.2kg lost
12 sessions
"As a Mum of 2, and time poor HYPOXI was my only form of exercise so to get such great
results especially around my tummy was amazing!"
---
SYLVIA, 48
64cm lost
10.4kg lost
48 sessions
"HYPOXI gave me a permanent smile on my face!"
---
CARLA, 26
37.5cm lost
4.2kg lost
18 sessions
"I had a hard time finding the right exercise regime that worked for me – then I found HYPOXI"
---
LOTTA 23
56.4cm lost
9.7kg lost
36 sessions
"I wouldn't trade HYPOXI for anything – I LOVE it"
---
GAIL FROM LOTA
"In 12 weeks I have lost 9kgs and 122.5cm's. It took me 3 years to lose 15kgs following a strict diet and exercise regime with the help of my doctor previous. At the beginning I didn't fit into the L250 machine and had to be squeezed into the Hypoxi-Dermology suit, but before long that changed with the help of the fantastic Hypoxi staff members who helped me kick start my healthy eating again, they are always there to encourage and support me, I now do a combination of Hypoxi-Dermology and L250, I never thought I would be able to cycle again, but the L250 makes it easy on my legs and back. I highly recommend Hypoxi if you are trying to get back into exercise after years of not exercising , I really enjoy my sessions where I used never enjoy exercising before, it's a must do!"
Gail from Lota
---
JACLYN
Hypoxi was pretty easy to do and fit in to my busy life only having to do 3x 30min sessions per week. I found it slotted into my life and work commitments so well.
Hypoxi Bulimba gave me great nutritional guidelines to incorporate into my daily meals, advice on the best times of the day to eat certain foods etc, I didn't have to cut out the foods I love just have them instead at certain times of the day. Once I got into a routine with it all it all simple and writing out my daily food diary kept me on track also.I
noticed within the first 2 weeks my clothes were beginning to loosen and by week 3-4 people were starting to make comments about my weight loss.
With my wedding coming up in a few weeks' time, after completing Hypoxi over the last 2 months I feel great and after my last dress fitting I feel even more excited. I lost a total of 44cms from my problems areas, the most from my waist, tummy and hips where I needed it most.
The staff were fantastic, friendly and motivating, I would recommend it to anyone. Men and WomenThanks so much for all your help and efforts
---
LAUREN
It's been a long journey starting at my heaviest 120kg 2.5 years ago, to which at that time I had been living in California. One day I woke up & realized how far I had let myself go and how awful it felt to be extremely overweight being an average 65kg.
I moved back to Australia where I started my weight loss journey, started dieting and joined a gym again. I began feeling like I was accomplishing my goals and feeling fit and healthy.
For the longest time it felt like it took forever to get to 80kg but I had finally made that mark! I stuck at that 80kg for about 6 months fluctuating up & down which became very frustrating as my goal overall was to reach my old body weight of 65kg.
I joined a 12 week challenge at my gym last year & lost 5.5kg. At the time I was pretty happy with that but overall I felt I still had a high body fat percentage and wanted to get rid of it once and for all, so I went ahead and signed up for another 12week challenge.
I felt this time I really needed to figure out what would work for me and how I could reach my goal finally. At last I found Hypoxi! Not only did it reshape my body but it also gave me that something extra I needed outside of the gym to challenge me further.
At the beginning I was a bit sceptical at how a machine could help me tone & lose weight & cellulite but after just a few sessions I couldn't believe how many cm's I had lost! After completing 20 sessions with hypoxi L250 machine, clean eating and some added gym work on non Hypoxi days I lost a total of 63cm and went from a size 14 to 8!
I am at the healthiest happiest time of my life and I have to give the upmost thanks to Siobhan & Justine at Hypoxi Bulimba for being a part of my journey!
Hypoxi Bulimba is a warm welcoming studio and the knowledge and information I received about clean healthy eating was amazing.
I couldn't have done this without the help of you girls so a big THANK YOU ladies!!
---
JOSEPHINE – NO OF SESSIONS: 56
I was a walking unhealthy person with all kinds of health problems and 90% of them were something that you would have when you are an elderly lady, not at the age I was – 35 yrs, weighing 125kgs. Not only with being very overweight and unhealthy I had lost all confidence in myself and seemed to live a very boring life and was too ashamed of myself to get out there and enjoy what every other woman my age was doing. I hated shopping as it was nothing but depressing as I could never find clothes to fit me.
I woke one morning (June 2013) and thought, I need to really stop and consider my health before something happens and it's left with me for the rest of my life. I must get serious with going on a diet and do some kind of exercise that suits my bad health condition. I had a very bad back and hip problems, terrible sleep apnea, high blood pressure, on the border line for sugar diabetes, bad circulation and fluid retention. A walking disaster!!
I spoke to my physio lady in desperation of what I could do for myself who suggested that I visit Hypoxi Bulimba, which I did. And thanks to Siobhan and her staff, they gave me a very effective healthy eating guide that was so easy to stick to and I attended 3 sets of sessions per week firstly starting off on the Hypoxidermology and L250 bike. I had such good results after my first lot of sessions that I left it for a month and decided that I really need to lose more and then went back for another lot on the Vacunaut machine.
It's now just over 12 months later and I have reached a total loss of 52kgs and dropped from a size 24 to now nearly now a size 12 (43kgs loss whilst attending Hypoxi Bulimba) and I could never have done this without the great help of Hypoxi Bulimba and the lovely ladies that work there. I graced their presence 56 times within that year and I loved every session!! They supported me in every way they could and encouraged me all the way through. At the start the sessions weren't that easy as I was so unfit but after 2 weeks I really got into it, I couldn't wait for my next session. I started noticing a change in my body and clothes after just 5 sessions. The days that I didn't do Hypoxi Siobhan encouraged me to do as much exercise as I could, on those day so I walked for 45mins.
I now have a health report of 100% clearance of high blood pressure, diabetes, sleep apnea, fluid retention and very good circulation. I couldn't be a much happier person!! Lots of friends who haven't seen me since my great weight loss don't even recognise me. They all tell me I'm much more fun now and I'm always going out with them. I have all my confidence back and now I wish I did this years ago. I cannot remember the last time I have felt this GREAT!!!!!!!!!!!!!!!!!!
BIG THANKS TO HYPOXI AND ESPECIALLY SIOBHAN. The one thing that I would like to say that I really appreciated the most is that never once did they make you feel uncomfortable back in the beginning when I started going there. I was so self-conscience of my size that I was ALWAYS very embarrassed.
I couldn't have done this without the help of you girls so a big THANK YOU ladies!!
I highly recommend Hypoxi Bulimba to anyone who is trying to lose some of that horrible stuff called FAT!
---
MARC SORRENTINO
A few months back I was told about Hypoxi by my partner Mandy, like most people who try Hypoxi she just raved about the results she was getting.My immediate reaction was, "that's a chick thing" but she assured me that men went there too so the following week I went for my free trial. I was surprised how many men went to Hypoxi whether for the machines or the sauna & they told me that they were getting great results.
So I suited up and did my 45 mins on the tread mill but before that I was asked a series of questions to ensure I wasn't going to drop dead during the session. This was somewhat reassuring as some other fitness places you just show up & go for it. I felt I was in good hands with Siobhan & the staff at Hypoxi Bulimba plus the environment was well layout out & very clean.
Hypoxi is not a magic effortless solution to losing weight, you have to work hard but as you are working out you feel the specific areas that are being targeted working, something I had never experienced with other forms of exercise.
My goal wasn't so much losing weight but more so cutting up & losing excess fat to gain shape & Hypoxi certainly achieved that for me. I would recommend Hypoxi to any guy wanting to lose fat & gain shape.
---
MY WEDDING
"Initially when I first heard of Hypoxi, I was sceptical. How could something work so well, with such little effort? I had been attending boot camp for 6 months leading up to my wedding. I was training 4-5 times a week!! I have a poor immune system, so Boot camp wasn't really the best thing for me, as I kept getting sick from pushing myself so hard. I thought it was the only way to look fit and fabulous!
I was a month out from my wedding and I still had that muffin top! My dress was backless, I just knew I couldn't afford to have that fat popping its ugly head out of my dress!
I decided it was time to give Hypoxi Bulimba a call and went in for my free trial.
I couldn't believe how skinny I felt after just ONE session! I immediately booked my 12 sessions! In just 6 sessions I'd lost 17cm from my waist down. I was excited to say the least. At last I had found something that worked and had little stress on the body. 3 half hour sessions a week is all it took. That's when I saw the girls from boot camp, they were all amazed at how much smaller I looked!
Don't second guess Hypoxi Bulimba, like I did. Get in there and give it a go. It will be the best decision you've ever made when it comes to exercise.
Thank You Siobhan."
---
CASEY
Casey Pitkin Registered Nurse Age 30I started Hypoxi back in August 2013 after I read a magazine Article about it. I always struggled losing weight especially around my tummy, thighs and bum. After only 6 sessions on the L250 I started noticing a difference in my shape, I was thrilled. The sessions are not over the top or exhausting but you walk out feeling like you have worked out, it's an amazing feeling. After completing 28 sessions of Hypoxi I lost a total of 81cms from my problem areas, my waist to my knees. Legs! I have legs, not just thighs that join my knees. I have fallen in love with my legs, I am even wearing shorts this summer.
The girls in Hypoxi Bulimba are such a delight to be around, they have helped and encouraged me so much especially with my eating keeping me on track checking and my weekly food diary. Honestly I couldn't say that there was any more room for improvement, I felt genuinely cared for and the service and product were top notch. I have recommend Hypoxi to so many people, all of my friends and family have been asking how I lost so much so quickly and I just say HYPOXI!
---
WILL
HYPOXI is designed for men and women of all fitness levels, and this month we are showcasing the success of some of our inspiring HYPOXI clients!
Just check out 29 yr old actor, Will, who lost 14cm over 12 sessions, in preparation for his return back to our screens!!
"I wasn't too fond of returning back to Australian television screens with a spare tyre around my mid-section, so a friend suggested I gave HYPOXI a try. The results were awesome! After 12 sessions I no longer had to worry about my shirt clinging to my stomach"
---
TARA
Tara, age 32 Architect, completed 16 Hypoxi L250 treatments, centimetre loss was 28.9cms this is what she had to say:
"I could not be more pleased with my results. The cellulite on the back of my thighs is almost gone, along with the saddle bags I have been sporting for years! It was so easy and enjoyable, thank god for Hypoxi"
---
SUZZIE
"HYPOXI really has changed my life! My body has transformed from something I was once embarrassed of, to something that I am proud to show off. It has been such an enjoyable journey and the results were better than I had ever expected to achieve from such a pleasant experience. There is such a huge improvement with my legs and tummy. I am ready for summer!"
Suzzie, 31 Stay at Home Mum
Using Combination HDC and L250 she has lost a mind-blowing 124cm over her 48 session course of HYPOXI!
---
SIOBHAN
I get asked a lot how I came across Hypoxi and what inspired me to open my own studio so I thought I would share my 'Hypoxi Story'.I am a mum to Max, now 2.5years old. I put on a fair bit of weight during my pregnancy and got down on myself about how much my body had changed. I was determined to shed the baby weight in prep for my wedding which was 6 months after the birth of little Max. In need of instant and fast results I decided on Hypoxi.
Over 10 weeks of using the L250 I lost a total of 10kgs and 68cms. It totally firmed, toned and shed my fatty bits from my waist down, even my baby belly. It brought a quick result, meant I didn't have to spend too much time away from Max and helped me regain my confidence and self esteem. Since then I fell in LOVE with Hypoxi, the results and the feeling of success and achievement. I opened Hypoxi Bulimba so I could help others find happiness in getting the shape and body they dream of. Two years on I'm still maintaining my weight loss. Hypoxi isn't a quick gimmick with a rebound effect when your done. It's scientific methods ensures the fat is banished!
So that is me .. Siobhan, owner of Hypoxi Bulimba. A woman and fellow mum inspired by the results of Hypoxi.
---
MARY ANNE
Due to an accident 3 years ago exercise isn't easy, so my dress size went up and my self-esteem went down. 3 weeks with HYPOXI my clothes are fitting and my self-esteem is sooo much better.
Thanks HYPOXI.
Mary Anne,
---
JENNY
This is me 12 sessions into HYPOXI. I am not only amazed at the results but for the first time in a very long time I can look in the mirror and LOVE what I see! I have never felt so confident about my figure. I have so far lost a total of 27.9cm across my waist, stomach, bottom and thighs and LOVE that HYPOXI targets those stubborn areas. I cannot express how amazing this is. HYPOXI is an absolute game changer ladies! Now to tan that tummy and invest in
some new pants!
Jenny, 31
---
ANNA
HYPOXI has changed my life. After having children and putting on so much weight I embarked on dieting and with the support of HYPOXI I was able to lose weight and feel great again. The staff were really friendly, helpful, encouraging and positive in my endeavor to lose weight.
Anna Smith, 33
---
LOTTA
I've never been a fan of excercise, and was always more or less overweight. After heading to my local HYPOXI studio twice a week, I've managed to gain energy, lost cellulite and a lot of extra weight. It takes less than an hour and is easily manageable on the side of my busy life. I wouldn't trade HYPOXI for anything – I love it!
Lotta, 22
---
NATALIE
I wanted a regular exercise system where I could take my baby, as I didn't have family around to help. HYPOXI made me focus and reassess my health in a supportive environment.
Natalie, 36
---
KAREN
I started HYPOXI back in November 2014 and I have to admit I was sceptical at first, but trusted the HYPOXI team and together they have helped me achieve some amazing results! I have trimmed over 33cm off my hips, thighs, bum and waist and I couldn't be happier. HYPOXI is one of the easiest exercises I have done and it compliments my healthy lifestyle.
Karen, 46
---
LEONA
"I read about Hypoxi in Style magazine about 3 years ago, it was the best discovery of my life! I was sick of unwanted weight and had tried several methods to lose it! Once I started my course, I lost 3 dress sizes and many centimetres off my stomach, bottom and thighs and was so pleased with the added bonus of reduced cellulite and firmer skin tone. Hypoxi has been the answer to my ongoing dilemmas, and I would recommend this programme to anyone looking to achieve quick results with little effort. "
Leona
---
LAUREN FROM BULIMBA
'My experience at Hypoxi Bulimba has been perfect. The exercise is challenging but not too intense. I felt tired after the first few sessions but this changed as I became fitter and I had great energy after my sessions. I started drinking lots more water and ate much healthier. I have learned so much from Siobhan and the staff. My body is much leaner and my skin tone is firmer. I even feel as though my body shape has changed because the weight loss is targeted. I am ecstatic with the improvement of my cellulite and be aware that the Hypoxi-Dermology machine is addictive. I am very pleased with my sessions at Hypoxi Bulimba I never imagined that I could achieve these results in a short time frame. I lost 39cm's and 4.9kgs, dropping to a size 6.'
Lauren from Bulimba
---
ANOOD
'I would like to share with you all my great experience with Hypoxi Bulimba and the L250 machine . To be honest I didn't believe it when they told me about the fast and amazing results after the sessions, but just today, I was amazed when I saw how many kilos and centimetres that I lost. In just one month Hypoxi helped me lose almost 6kgs and 50cms in total from my troubled areas, tummy, hips, bottom and thighs. The diet was so easy not strict at all its like normal meals but less sugar, carbohydrates and no soft drinks, however I did have some mishaps and went off the beaten track an odd weekend but Hypoxi solved it all.
Now I'm physically better and 60% of cellulite disappeared. I love the staff they are so nice and friendly, they supported me in every way possible to keep working on my diet and they make these sessions so enjoyable not like the tough exercise that I hate. I recommend Hypoxi Bulimba for all who need better appearance in short time.'
Anood
Brisbane City
---
ANNA FROM BULIMBA
'I am a 55 year old lady and heard about Hypoxi Bulimba through a family friend. At my age I thought that improving my skin tone and texture was impossible. The results that I have seen in just 4 weeks have be amazing. I use the HDC machine for my skin tone and texture and cellulite and then the L250 for losing centimetres and toning my mid and lower half. I feel so much fitter now and have great energy after my sessions, I had not exercised for years and now my clothes fit so much better. The staff are excellent and continue to support and encourage me with healthy eating advice and the eating plans are so easy to follow. I would recommend Hypoxi Bulimba to any other ladies who wish to improve the way the look and feel.'
Anna from Bulimba
---
KELLY
'I started Hypoxi as I was extremely concerned about cellulite in my thighs and calves. In just 1 month my cellulite improved dramatically and I was extremely pleased with the weight loss results, I shed 2.9kgs and 30.5cms even though it was more the cellulite treatment I was going for. I found it hard at first but it became easier as I got fitter, and I feel so refreshed after the sessions. The staff were great they checked on me regularly. I found it really good that measurements were taken after every 6 sessions, this encouraged me to stay on the right track. Hypoxi Bulimba is a must visit for your cellulite treatment, I'm addicted.'
Kelly from Cannon Hill
---
KAY FROM MORNINGSIDE
'I feel healthier and happier after my 4 weeks on the Vacunaut machine. I now have the confidence to look at myself again. My stomach is flatter and I have more stamina. The control in my core has also improved. Siobhan has been great providing me with the support, nutritional advice and care during the sessions. It really helped that I had to hand in a weekly food diary for her to review so it kept me on track (most of the time). I would and have recommended Hypoxi Bulimba to friends and family. Many friends were amazed with my results, losing 19.5cm after 12 sessions and have joined because of this.'
Kay from Morningside
---
LEAH FROM BULIMBA
'My experience at Hypoxi Bulimba was fantastic. I really enjoyed the sessions and felt as thought I had done a good work out. My skin tone is firmer, my cellulite reduced and my "love handles" have decreased. Even though I was not totally dedicated to the eating plan I lost 33.5cms and 3.5kgs in 6 weeks.
Highly recommended!'
Leah from Bulimba
---
JANE FROM NEWSTEAD
"I dropped a dress size and 39 cms by doing 12 sessions on the Hypoxi L250 machine. I feel much more confident with my new look, the sessions were great and the staff were very helpful and friendly. I am going away on holidays and when I come back I am booking in for another pack I can't wait."
Jane from Newstead
---
ALANA FROM PETRIE
"Hypoxi is the only form of treatment I've had, that has resulted in such a dramatic change to my problem areas. I have a flatter stomach and the most noticeable change is to my thighs and bum, they are much trimmer and it's much easier to fit into my jeans. I like the fact that I'm lying down and the sessions are not too difficult and I totally feel energized once I'm finished.
The Hypoxi staff have great eating and nutrition information and there is lots of encouragement and support with fortnightly weigh in's and measurements. I am extremely happy with my results so far and will keep going until I get down to my goal weight."
Alana from Petrie
---
RENEE FROM BULIMBA
"I started Hypoxi back at the end of April 2012. I had tried everything possible to try and lose weight and no matter how hard I tried nothing worked for me. To date I have completed 66 sessions on the Hypoxi-Dermology and L250 machines and I am just amazed with the results. I have lost 9.1kgs and 82.5cms from my mid to lower area. My cellulite and skin tone and texture has dramatically improved. At this stage I just do a maintenance on the L250 to keep in shape. I was really good with my eating following the guidelines that Hypoxi Bulimba gave me, no carbs for 6 hrs after my sessions etc. and just clean healthy eating and I think this really helped me achieve the results fast in conjunction with my Hypoxi sessions.
This has been an amazing journey for me and I would like to thank the staff for helping me achieve the body I thought I would never have again."
Renee from Bulimba
---
MISS R. FROM KANGAROO POINT
"There has been a significant reduction in my waist, tummy, hips and legs since I started Hypoxi on the 1st of March 2013. After just 12 sessions on the L250, I have lost a total of 23.5 cms and 2.6kgs. I am now fitting into all of my clothes that were too tight and I feel great. I tend to do my sessions in the morning before going to work. I pop on the L250 for 30mins of cycling, it's a great work out and I am rejuvenated and ready to start the day after it. I am extremely happy with my results and will continue on the maintenance programme."
Miss R. from Kangaroo Point